Advanced Device Sharing
USB over Network Server offers Advanced Device Sharing. The feature allow making accurate adjustments of a device just before you share it. Select a USB device you want to share and click the down-arrow next to

Share Device button.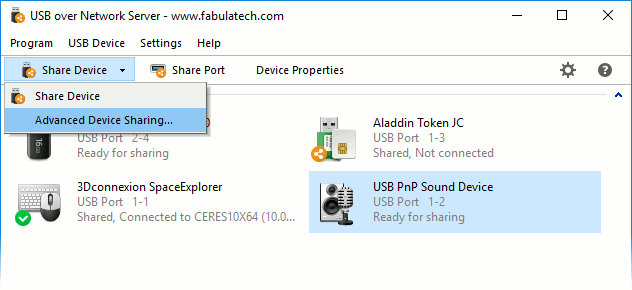 The window with the selected USB device settings will be opened.
General
On this page you can change the device Description or Sharing parameters. Detailed description of the options see on the page USB Device Advanced Settings.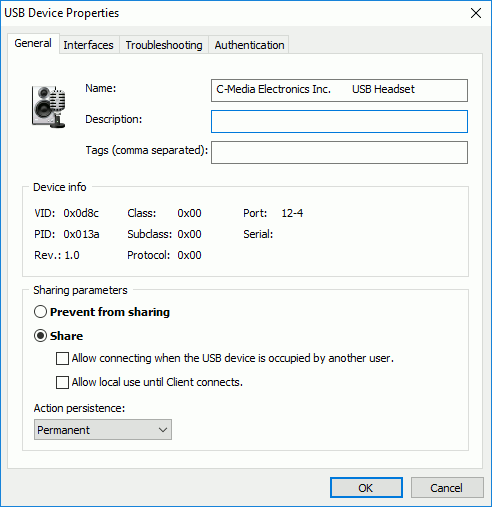 Interfaces
If you share a composite device with Advanced Device Sharing, the Interfaces tab will be displayed in the window. You can choose interfaces of the composite device which will be or will not be shared from the list of interfaces.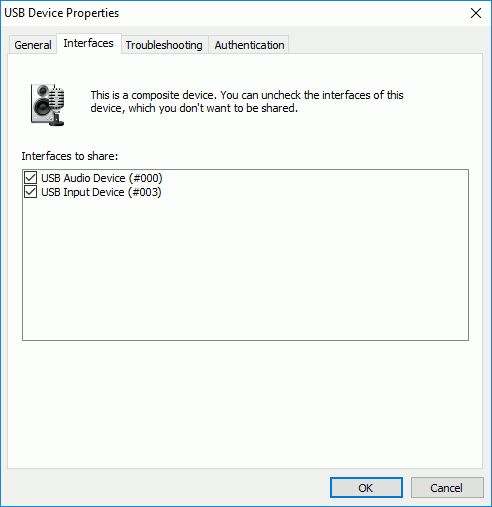 Troubleshooting
Some USB devices can work incorrectly being virtualized over network. There are several common quirks that can make the devices work properly. When the device does not work properly, it is recommended to apply quirks to the device in different combinations. You can adjust quirks on Troubleshooting page before the device will be shared.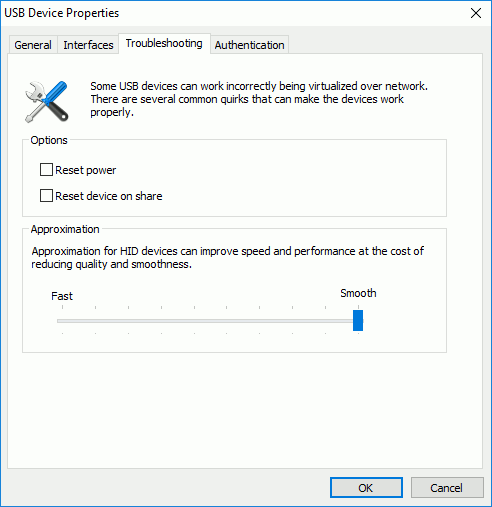 Authentication
Access to a USB device can be protected by password. This password will be applied only to this particular device. To protect all devices it's better to use authentication of USB Clients.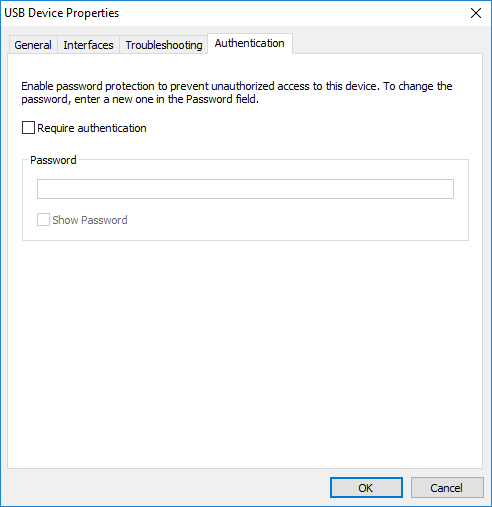 When all the adjustments are made, click OK and the device will be shared.
Related Topics