Callback USB Server Adding
USB over Network Client can be configured to accept incoming connections from USB Servers. In other words, adding of USB Server to the Client can be initiated from the Server side.
If the Client is configured to accept callback connections with confirmation, Callback connection request will be shown.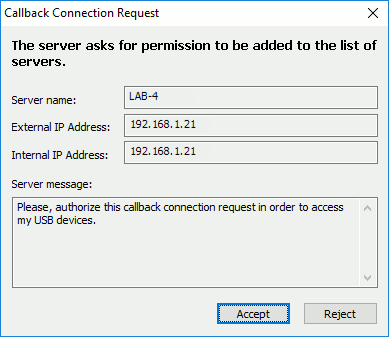 To connect click Accept button. The USB Server will be added to the Callback Servers list and the program will show the real-time list of USB devices shared on the Server.

If the Client is configured to always accept callback connections, the USB Servers will be added automatically without any user interaction.
Related Topics