USB Server Properties
To edit the settings of the added server, select it and click Server Properties button.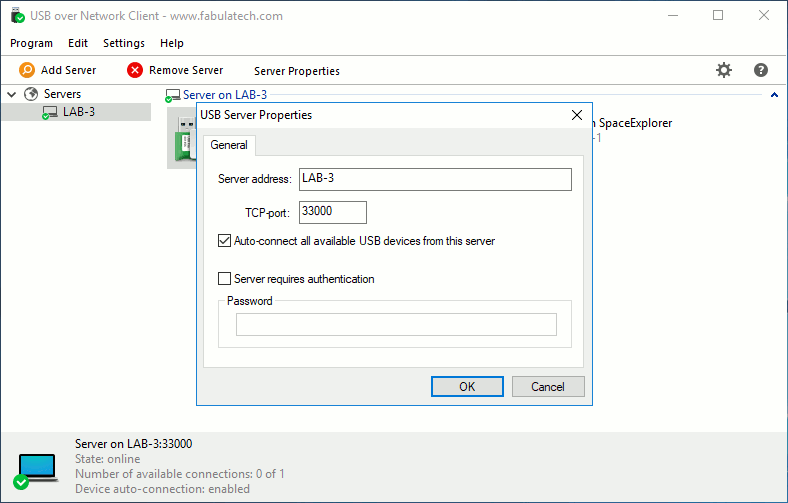 Server address

Server's network name or IP-address.

TCP-port

TCP-port number is used to establish connection with USB over Network Server. The TCP-port has to be the same as it is set on the corresponding server side.

Auto-connect all available USB devices from this server

As soon as a USB device is shared on the server side, the device will be automatically connected by the client side. Refer to Connecting All USB Devices Shared on the Server.

Server requires authentication

The server may require client authentication for safety reasons. In this case enable the option and type a password.
Related Topics